As I grow older, the way I see myself in the mirror is different from how others see me. I noticed all the little flaws, and by that I mean… Uneven skin tone, dark spot (blemishes), and dull skin. Do you wish that you had absolutely beautiful, glowing skin? Because I always wish for it! This time, I can't wait to try the new product which had launched in The DRx Clinic – Illuminator and Intensive lightener. I am soooo excited when they send the press release kit over! ^-^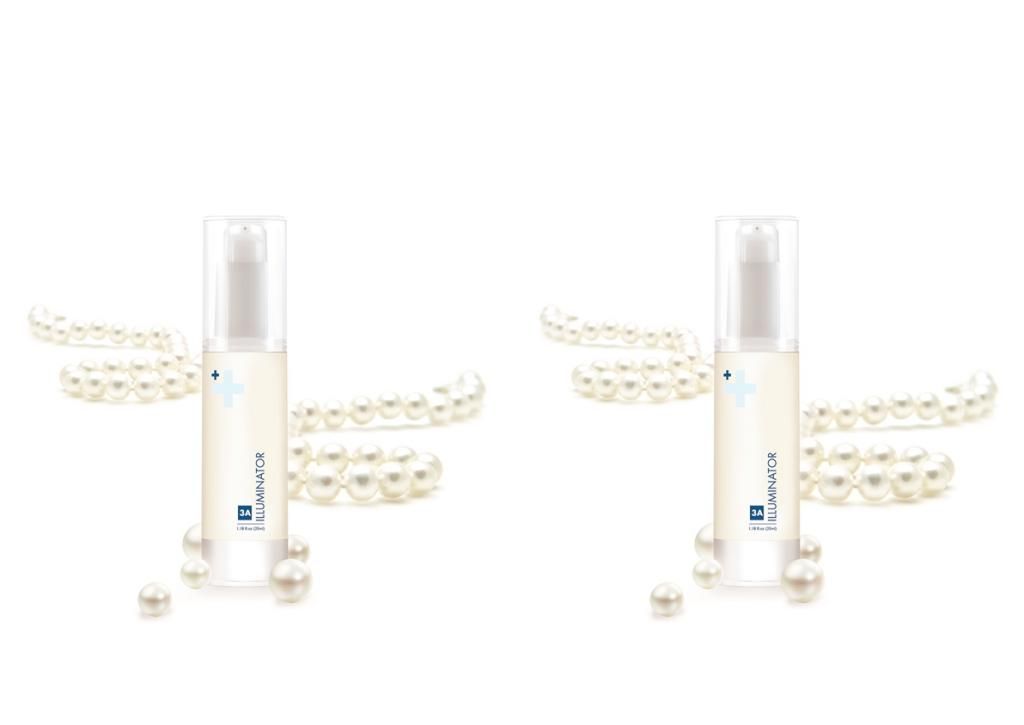 "Scientifically-formulated for a radiant, even toned complexion, this translucent cream-gel emulsion helps to eliminate dull and pigmented skin. Once in contact with the skin, the illuminator works hard to reduce sallowness of skin, restoring radiance and balance."
What's so special about this illuminator?
Pairs synergistically with intensive lightener to better attain full effects of whitening and luminosity

High dose of Resveratrol: Works to achieve brightened skin with radiance

Safe to be used on long-term basis
For those who are suffering with pigmentation/dark spots, this product might work for you! But it has got to depend on your current skin condition and if you're suitable for this product. I can't wait to review them because DRx product really works wonderrrrrr (at least for me). If you've follow through my blogging journey with The DRx, you can see how my skin improved drastically and I always recommend my friends to go for it! :D
Next up, INTENSIVE SPOT LIGHTENER
We can now banish all the dark spots and pigmentation with this Intensive lightener, as well as say goodbye to uneven skin tone!
What's so special about the intensive lightener?
Helps to lighten various types of pigmentation (melisma, age spots, freckles, etc) safely and effectively

Pairs synergistically with illuminator to better attain full effects of whitening and anti-aging i

nfused with clinically-prove skin lightening agents

Hydroquinone-free
Just a little heads up to you guys, I will be removing the Tricho promo code on 30th November! So in the meantime, the promo code is still available till 30th November 2014!
Before I end this blog post... If you're a reader from Malaysia! *Waves* Here's a good news if you stay nearby KL!
There's second branch in Kuala Lumpur. It is located at the Boulevard Mid Valley City! Yes this post is a little late but still, if you're living somewhere nearby KL, you can get your skin treated from the professional doctors in DRx Clinic! Their signature brands - The DRx Clinic, The DRx Medispa and Derma-Rx will be available at the 5,000 square feet location spanning two floors, with the added award-winning DRx Trichology services, which will be made available in Malaysia for the first time. :D To the loyal fans of The DRx, are you excited? Even if you're not, I am excited for you LOLOLOL.
Address: No. 43G Boulevard Mid Valley City, Lingkaran Syed Putra 59200 Kuala Lumpur
Opening hours for The DRx Clinic Mid Valley
Opening hours for The DRx Medispa Mid Valley